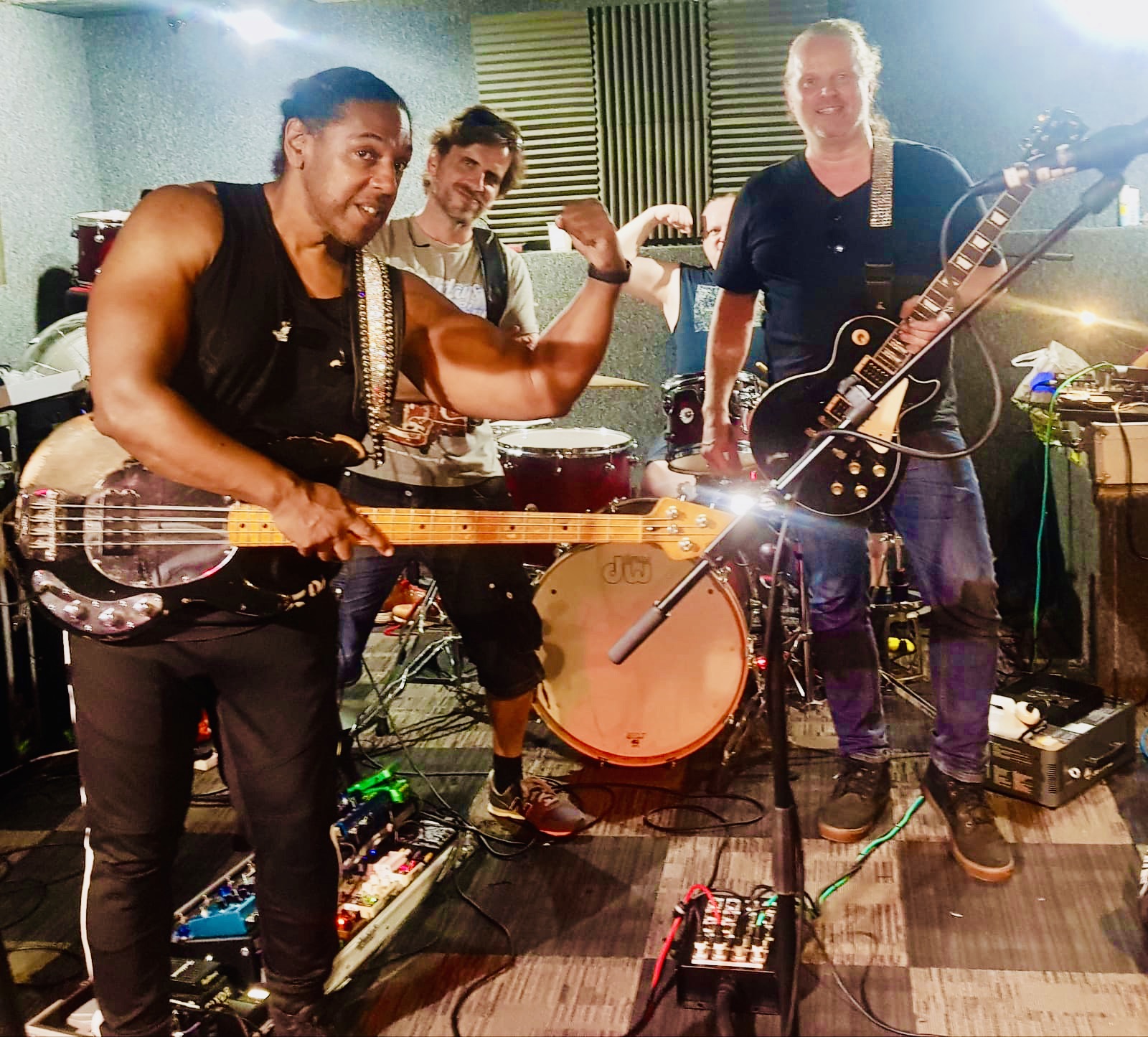 WELCOME - as always!
Much excitement here in the Limehouse camp as we prepare to gig for the first time in 15 months!
Yes, we've dusted off the equipment (and band members) and been busy sorting out any technical issues, and rehearsing the show over the past few weeks. Big thanks to Joe at Redbridge Studios (@redbridgestudios), and also our own sound engineer Ben for all his tech help and backup before we GO LIVE!
We're all absolutely stoked that live events will be kicking in and that we'll get the chance to see all of you beautiful people out on the road at our favourite venues.
Huge thanks to everyone who has hung on to their tickets throughout this pandemic. Yes it really helps us, but more importantly it really helps the venues. Not only their cashflow and survival, but it also takes the heat off of them having to administer refunds when their offices have been closed and any remaining staff members are fully stretched.
Also, big thanks to all of you who have been buying our merchandise, the two shirts we have on line have been flying out - limited quantities are available from HERE or our MERCHANDISE section, elsewhere on this site:

LIMEHOUSE LIZZY 'TOUR T-SHIRT'

'ROCK AGAINST COVID' MUSICIANS BENEFIT T-SHIRT
Expect these shows to be busy! Many are already doing great advance sales in anticipation of live music returning, indicating a few sell-outs, so please get your tickets in advance to avoid disappointment (It will also help the band and venues greatly!) Click HERE to check out our tour dates.
SEE YOU OUT THERE!
Limehouse ♠️♥️♣️♦️